S. R. Industry is a leading Manufacturer and Exporter of Tablet Salt since 1998. Tablet Salt (Softener Salt / Water Softening Salt) is mainly used in the regeneration of igniting exchangers for softening water in varied industries.
We also Manufacture and Export PP Woven Bags, PP Woven Fabric, FIBC Jumbo Bag, BOPP Bag, AD Star Bag, HDPE Tarpaulin, and HDPE laminated Woven Fabrics, etc. which are popularly used in Sugar, Salt, Fertilizer, Carbon, Flour, Corn, Grain, Polymer Granulate, PVC compound, Animal Feed Industries, Chemical Industries, etc. Our manufacturing is pure Virgin as well as maintains international standards and customizes in size as per the requirement of the customer.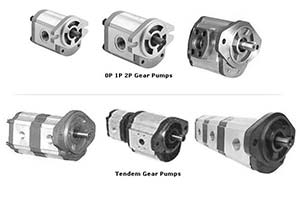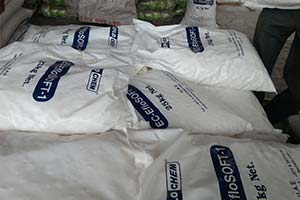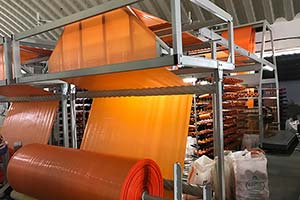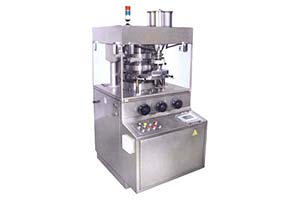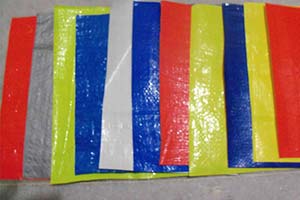 We are well-known as one of the prominent manufacturer and supplier of FIBC (Flexible Intermediate Bulk Container) that are well designed as per the necessity of a huge number of small and large scale industries in India and across the globe. This offered FIBC Jumbo Bags are in more demand in Indian and International Markets. Our customers can avail of these bags in diverse specifications as per their requirements. We have pioneered the art and technology of manufacturing a wide range of Jumbo Bags or Big Bags, FIBC Jumbo Bags are used for, Chemicals, Fertilizers, Fiberglass, Food Products, Grains, Mining, Construction, Pigments, Plastics Seed, Peanuts, etc.
OUR QUALITY
CLIENT SATISFACTION
OUR INFRASTRUCTURE
OUR QUALITY
We have set-up a specialized department led by an experienced team, with well-trained quality control inspectors and technicians who facilitate the process.
CLIENT SATISFACTION
OUR INFRASTRUCTURE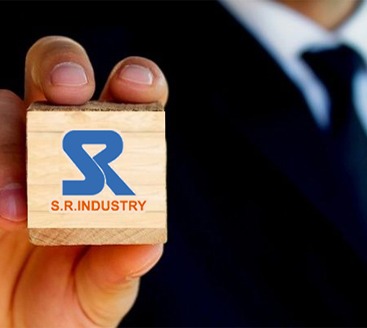 FIBC Jumbo Bags Manufacturers In India
SR Industry, a reputable manufacturer based in Ahmedabad, specializing in the production of high-quality
FIBC Jumbo Bags.
As one of the leading
flexible intermediate bulk container manufacturers in India,
SR Industry offers a comprehensive range of FIBC bags designed to meet the diverse needs of various industries. With a state-of-the-art manufacturing facility in Gujarat, SR Industry combines cutting-edge technology and skilled craftsmanship to produce durable and reliable FIBC bags. A broad variety of goods, including powders, granules, and other bulk commodities, are often packaged, transported, and stored in these bags. SR Industry takes pride in its commitment to delivering superior quality products. Each
FIBC bag
undergoes stringent quality checks to ensure compliance with industry standards and customer requirements. With a focus on safety and performance, SR Industry's FIBC bags are designed to withstand heavy loads, provide optimal protection against contamination, and facilitate easy handling and transportation. By choosing SR Industry as your trusted
FIBC bag manufacturer,
you can expect exceptional product quality, timely delivery, and personalized customer service.
Polypropylene Bags Manufacturers
SR Industry, a prominent and reliable manufacturer of polypropylene bags based in Ahmedabad. With years of experience in the market, SR Industry has become a top supplier of premium polypropylene bags. With the help of our cutting-edge production facilities and knowledgeable staff, we are able to develop a variety of polypropylene bags to meet the needs of various clients. The use of premium-grade polypropylene in the construction of these bags ensures their remarkable strength, toughness, and resistance to ripping.
As a customer-centric company, SR Industry prioritizes product quality and takes strict measures to maintain consistent standards throughout the manufacturing process. Our polypropylene bags find applications in various industries, including agriculture, food packaging, chemicals, and more. With a dedication to quality, punctual delivery, and affordable pricing, SR Industry seeks to produce premium goods and services that meet and beyond client expectations. Whether for small-scale or bulk orders, SR Industry is the trusted choice for premium polypropylene bags.
HDPE Tarpaulins Manufacturer & Exporter
We are an HDPE tarpaulins manufacturer, exporter, and supplier in India. The best quality tarpaulins is manufactured using fabric that is made up of an HDPE layer sandwiched between the LDPE layers that provide coverage from outside.
The HDPE tarpaulin is available in different sizes and thicknesses that the customers can choose as per their requirements. Besides this, they are available in a wide colour range and are strong enough used widely for a variety of the purposes like fish tanks, grassland covers, pond lining, wood cover, truck cover, machine covering, covering of construction sites, machine covering, covering of the railway wagons, etc.
PP Woven Bags Manufacturer, Dealers, and Wholesalers
We are the foremost PP woven bags manufacturer and supplier in India. We make use of the best quality PP woven fabric that can be used for designing the different types of polypropylene woven bags and these PP woven bags are available in different sizes and designs that can be chosen as per the requirement of customers.
These PP woven bags are used by industries like fertilizers, Chemicals, Construction, Resin, Food Industry, etc. These bags are strong enough to handle the weight of 5kg to 50kg and do not tear out or broke whenever they are used for material handling. Besides this PP woven bags are waterproof and are not affected by the changing temperature and efficiently store the different products that is why they are highly demanded in the national and international markets.